The two newlyweds jetted to the private island resort Parrot Cay on the Turks and Caicos Islands for their honeymoon the past week, where they enjoyed the union of their love with breathtaking beaches and clear blue waters.
Vergara and Manganiello, who were nice enough to share a number of snapshots from their special day on social media, continued the trend by posting a few photos from their beachy getaway for us to enjoy (and also be totally jealous of).
"I cannot thank @RealRobertEarl enough for the best vacation of my life!#ParrotCay!," Manganiello wrote with a sweet selfie of himself and his new bride on Twitter. Vergara flaunted some leg in another picture she posted on Instagram that showed the actress soaking in the sun while watching her man take a dip in the water.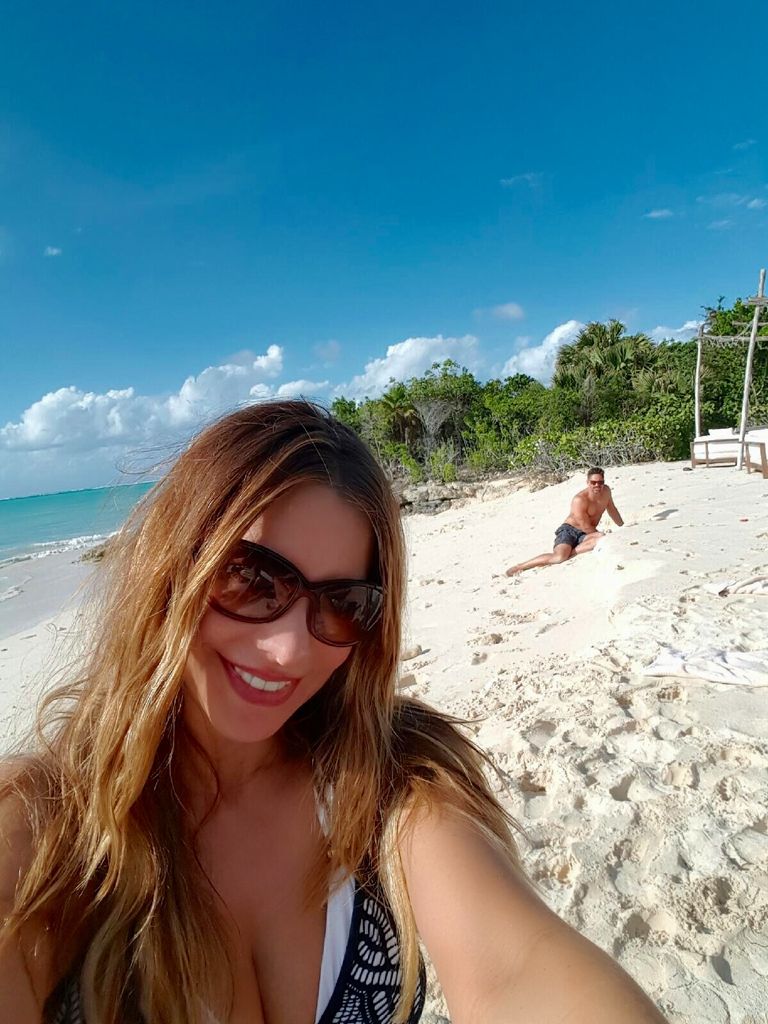 "They stayed in a private house. It's an extremely small tight knit community there and they chose Parrot Cay for that exact reason," a source tells E! News.
"There are only a handful of private houses. It's one of the most secluded places they could have chosen to go. It was extremely important to Joe and Sofia that they spend their first few days as man and wife in a place where they could have the utmost privacy. It's absolutely beautiful and romantic and it meant they could just enjoy one another's company."
Aside from getting bronze from the sunshine and taking in the gorgeous scenery, the couple (or Joe, at least) also spent some time trying to capture the crabs that crawled along the beaches.
"Getting selfied while trying to catch a crab on my honeymoon... #ParrotCay@RealRobertEarl," Manganiello tweeted with a photo of Sofia taking a selfie with him in the background.
The two lovebirds got together with some of the nearest and dearest for a lavish reception in a Venetian ballroom after the A-list couple exchanged vows at The Breakers in Palm Beach, Fla., on Nov. 22.
Crystal chandeliers and huge arrangements of fuchsia flowers hung from the ceiling. Yellow linens covered the dinner tables and vines of white roses were also seen. The couple's first dance was to Frank Sinatra's 1964 cover of "The Way You Look Tonight," and music from Michael Jackson and Shakira was also heard during the celebration.