Beyoncé and Jay Z kicked off their weekend by traveling to Planet Hollywood Resort & Casino in Las Vegas to attend Spears' headlining residency show.
According to an eyewitness, the Hollywood power couple made quite the entrance minutes before the show began.
"No one had any idea that they were coming. It was a huge surprise," an eyewitness told E! News. Another concertgoer added, "We all thought the president or Britney herself had come out it was that crazy."
As soon as Spears took to the stage, Beyoncé was spotted singing along to several songs and having a great time from her VIP seats.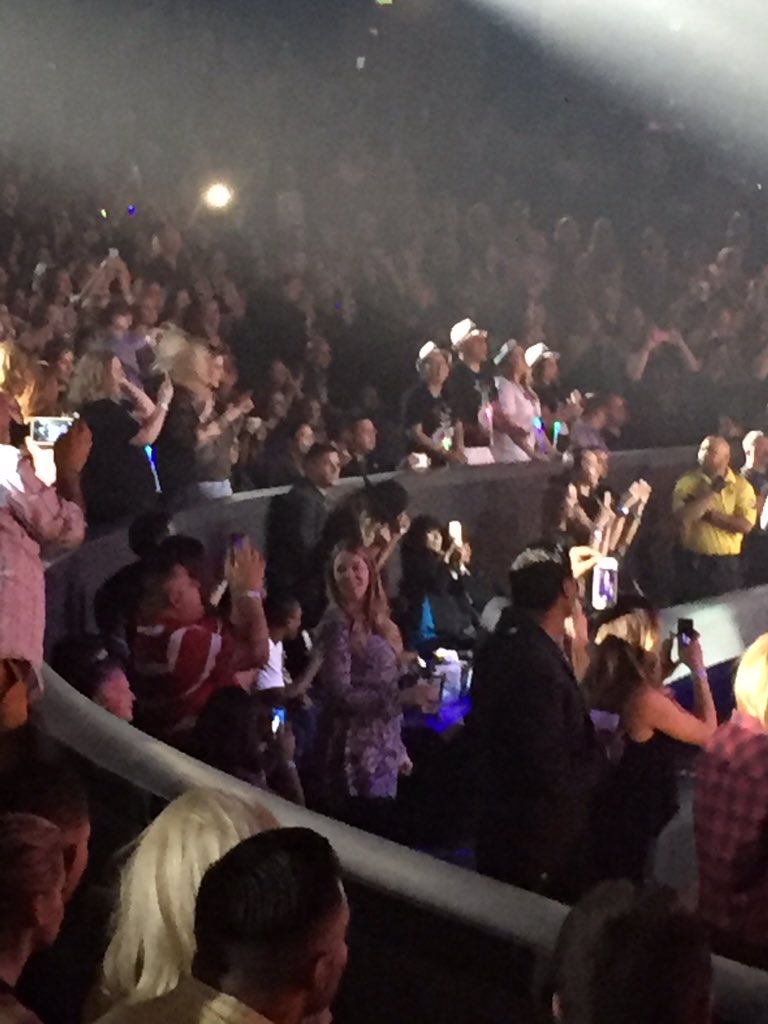 "She sang the classics like 'Baby One More Time,' 'Oops! I Did It Again' and 'Stronger,'" our eyewitness shared. "She seemed very excited to hear 'Me Against the Music' too. She was definitely happy to be at the show."
Back in September, Spears confirmed to E! News exclusively that she had signed a new deal to extend her residency at The Axis. In fact, tickets are on sale now for shows through April 2016.
"I'm not ready to leave Vegas yet! And I just really really love this show and this city," she shared with E! News' Marc Malkin. "I'm so proud of the show, and my band, my dancers and my crew have all become such a family to me. When it came down to me really having to make this decision, I just couldn't imagine ending my residency at the end of this year."
When it comes to making plans for a world tour, Spears recently sparked hope for fans when replying to one Twitter follower.
"Will there ever be a world tour in the future?" one fan asked. Spears responded, "Who doesn't love to travel?" with a smiley face.
Watch the video here :
Source : http://www.eonline.com/news/718117/beyonce-can-t-stop-singing-to-britney-spears-songs-while-attending-her-las-vegas-concert-with-jay-z