When you're Kylie Jenner, you get your makeup done professionally so much that eventually you pick up a few tricks of your own.
In the latest beauty tutorial posted by the glam princess on her website and appMonday, Jenner, 18, goes sans glam squad-free and shows fans exactly how she does her own "everyday" makeup by herself in just 20 minutes.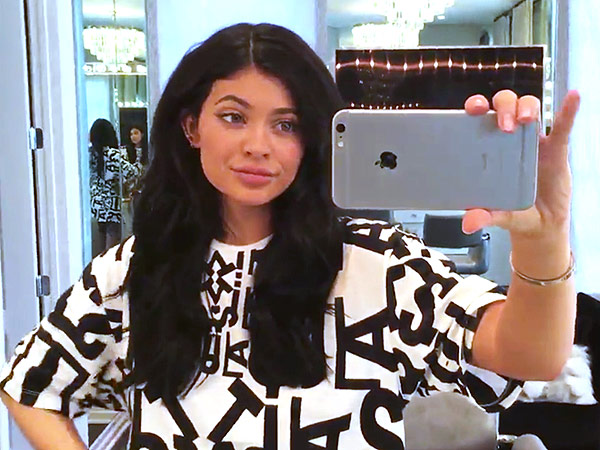 COURTESY KYLIE JENNER
Jenner starts by applying moisturizer to her entire face. Though she uses Benefit's Total Moisture Facial Cream in the clip, the reality star says she tends to switch it up and likes to use all different kinds.
Next, Jenner fills in her brows lightly with the Anastasia Beverly Hills Brow Wiz in soft brown. Her advice? Don't worry if you fill your arches in too dark, just brush them through to soften the look.
If you don't happen to have a specially light selfie station installed in your very own personal glam room like Jenner, she recommends stepping over to a window to use natural light and make sure all the foundation is properly blended and natural-looking.
She pats everything down with a beautyblender then sets the makeup with powder, followed by a light layer of brown eye shadow along the crease of her eye, as well white shadow directly underneath her brows.
After curling her lashes, Jenner uses an angled brush with darker eye shadow to extend her lash line, winging it out slightly.
Finally, after applying some blush and of course, over-lining her famous lipsusing her very own Lip Kit, Jenner is good to go.
Her best tip? If you get mascara on your eye shadow, let it dry completely instead of trying to wipe it off, because once dry it will just flake off.
Watch the video here :
Source : http://stylenews.peoplestylewatch.com/2015/11/23/kylie-jenner-does-own-makeup-tutorial/